Fire service historian and author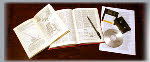 The Green Goddess emergency pump was designed as an all-purpose fire engine able to deal with anything likely to be required of it, and it needed a minimum of skilled maintenance. It was provided with a 900 gallon per minute (4,091 litres per minute) pump able either to produce several strong fire-fighting jets or to pump large quantities of water in relay. That is why, even up to the year 2004, it proved invaluable in tackling the serious floods from which the country has suffered.
The first emergency pumps were issued in 1953 and within 5 years over 3,000 had been built, along with an assortment of ancillary and support appliances, such as control units, pipe carriers with 1,760ft of 6in plastic or alloy piping, hose layers, foam tenders, transportable water or 'Bikini' units, and mobile kitchens.
In 1968, as the threat of war receded, the AFS and the Civil Defence Corps were seen as an unnecessary expense and they were disbanded. Some AFS pumps were sold off, some were mothballed in Home Office depots, and a relative few were bought by local authority brigades.
About 1,000 Green Goddess pumps remained at the beginning of 2005 and in times of crisis they had sometimes been crewed by military personnel, encouraging the misconception that they were military fire engines. As with the rest of the fire service, they were then no longer the responsibility of the Home Office but came under the purview of the, now defunct, Office of the Deputy Prime Minister - not the Ministry of Defence.
There were two versions of the emergency pump, with bodywork by ten or eleven companies many of which were more used to building buses than fire engines. About 1,300 of the earlier type were built on the Bedford SHZ rear-wheel-drive chassis powered by a Bedford 6-cylinder petrol engine developing 110bhp. This type had a 400 gallon (1,818 litre) water tank and two 180ft hose-reels, one on each side at the rear. The later type, of which there were over 1,800, utilised the Bedford RLHZ 4-wheel-drive chassis and was fitted with a 300 gallon (1,364 litre) tank, the hose-reels being located amidships on each side. All those remaining in 2005 were of this later type.
Both types had the Sigmund FN4 centrifugal pump able to deliver 900 gallons per minute (4,090 litres per minute) through four delivery outlets. In addition a full-bore outlet for 6in (150mm) hose or piping was provided. There were also connections for foam induction.
The appliance seated a crew of six. As well as the main pump, a Coventry Climax 300gpm (1,364lpm) light portable pump was carried in a side locker fitted with a sliding ramp to facilitate withdrawal and replacement. 1,600ft of rubber-lined canvas delivery hose, and suction hose for lifting from open water, were carried together with fittings and what is known in fire-fighting circles as small gear. A 35ft extending aluminium ladder was carried on the roof.
At the time of its construction the Green Goddess was much same, and just as efficient, as its red counterpart.
Since the 1950s the technology of road vehicles and the science of fire-fighting have both moved on considerably. Nevertheless, the emergency pump carried as much water as many modern fire engines, indeed more than some, and its 900gpm pump had a greater capacity than the 500gpm units found on most modern appliances. What it lacked, probably most of all, was a high-pressure hose-reel system, which is more efficient at fire knock-down than a low-pressure system. Additional equipment available latterly comprised a 15ft short extension ladder, two 25-litre containers of foam concentrate and an FB5X foam branch. Vehicles were updated with modern direction indicators and tail light units; two blue beacons and a two-tone horn replaced the original twin amber flashing lights over the windscreen and the hand-rung bell. High-visibility striping was applied, while those that served in Northern Ireland were painted yellow to distinguish them from military vehicles and they were fitted with mesh protection to the windows and lights.
The Green Goddess fire engine, or self-propelled emergency pump, to give it its proper name, was introduced in the 1950s to replace the wartime pumps then available to the Auxiliary Fire Service (AFS).
Most people will be surprised to learn that it was not until 1938 that the provision of fire-fighting services became a compulsory function of local authorities in Great Britain. In anticipation of war, the AFS was originally established in the same year to supplement the local authority fire brigades and it was the combined strength of these forces that battled the raging fires of the Blitz. In 1941 the fire service was nationalised with the 39 fire areas of the National Fire Service across England, Scotland and Wales replacing the 1,668 brigades which were then in existence. The AFS was absorbed into the national body.
The fire service was returned to local authority control on 1st April 1948 and the AFS, as part of the National Fire Service, disappeared. As part of the Government's response to the threat of nuclear war, the Civil Defence and Auxiliary Fire Service were promptly reconstituted under the Home Office with the idea that both would be made up of civilian volunteers. The postwar AFS initially relied on wartime fire engines but a large fleet of purpose-built appliances was established in the mid-1950s, with the intention that some would be deployed in mobile fire columns of 144 vehicles to reinforce hard-pressed local services anywhere in the country. These vehicles were painted green to distinguish them from local authority fire brigade appliances, and not because they were under military control.
So to dispel the myth perpetuated by the Media, Green Goddesses were never Army fire engines.
As it happens the Army Fire Service did have some substantially similar appliances but they were generally red!
Essentially the Green Goddess was designed and equipped as a machine for extinguishing fires on a wartime scale, not as a multi-purpose fire and rescue tender, and, in spite of its obvious limitations, it remained a capable fire engine to the last.
Of the last remaining Green Goddesses over 200 were sent overseas by charities to help establish and maintain fire brigades in less fortunate countries but about 60 were scrapped in the eighteen months up to February 2005. The remainder, about 760, went on sale through Witham Specialist Vehicles Ltd of Grantham, Lincolnshire, and on 21 February 2005 the first forty were quickly sold at prices starting from £3,500+VAT. Further sales took place with a view to disposing of the entire stock by the end of March 2008 and it is understood that 60 were sold to Nigeria, some were bought for preservation and some were ultimately scrapped. Twenty remained at the beginning of May and the fate of these vehicles has not been established but it is believed their registration marks were sold as cherished numbers.
For details of what has replaced the Green Goddesses, see The Red Goddess and an Alternative Contingency Plan and the New Dimension pages of this site.