Fire service historian and author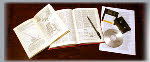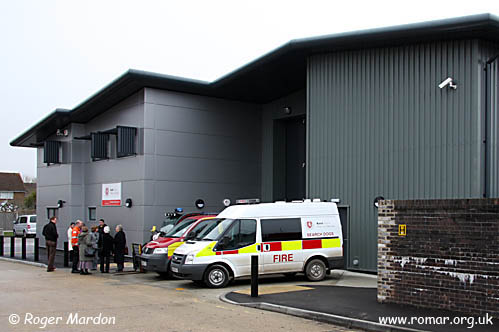 Kent's new Urban Search & Rescue (USAR) Centre at Loose Road, Maidstone, was officially opened on Wednesday, 3 February 2010. The £1.4m building provides a full-time base for the county's USAR team which had been temporarily housed in Maidstone fire station.
USAR capability is part of the UK Government's New Dimension or National Resilience programme. For an overview of USAR equipment and capability, which will help to put this article into context, click here.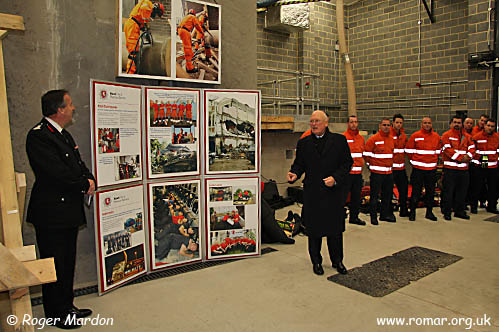 The centre was opened by Bryan Cope, Chairman of the Kent & Medway Fire & Rescue Authority, alongside Chief Fire Officer Charlie Hendry.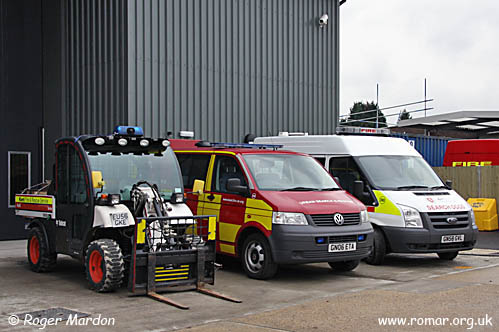 Work began on the building in April 2009 and, in a bid to reduce the Kent Fire & Rescue Service's carbon footprint, a number of environmental features were incorporated. The building is well insulated and features a solar heating system for hot water and air source heat pumps to help warm it.
The noise generated within the building during training exercises is of a high level and the built-in sound absorption is therefore very important.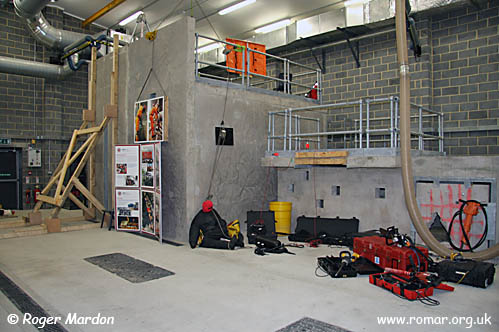 As well as providing a base for the 14 full-time USAR technicians, the centre offers teaching facilities and indoor training areas for the team. These include a bespoke training rig with facilities for cutting through concrete, searching through rubble and specialist provisions for training to find trapped casualties.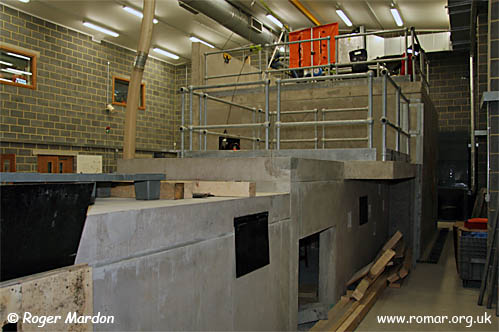 The concrete training structure is on different levels with various access points to the spaces within.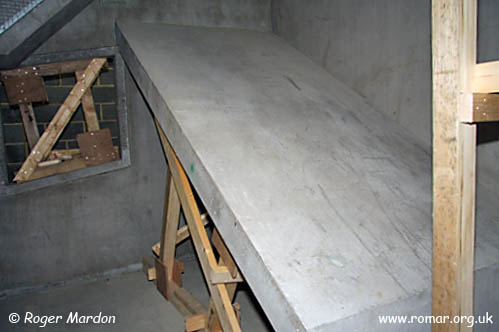 Shoring techniques can be practised on irregular shapes and openings. There are nationally recognised standards for this work, even down to the nail patterns to be used. This not only ensures the stability of the support but also enables one technician relieving another in cramped and extremely arduous working conditions to resume work where his colleague left off.
Timber is an ideal material for shoring because, unlike aluminium, it gives warning of any impending collapse by distorting and creaking and groaning.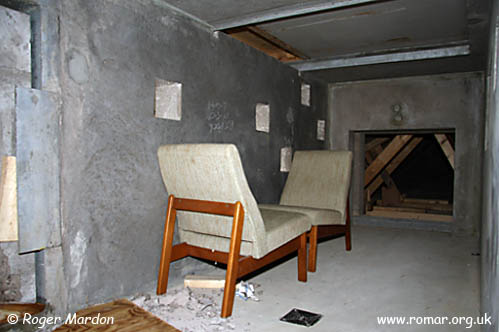 A variety of scenarios can be set up within the rig, offering endless training possibilities.